Our Story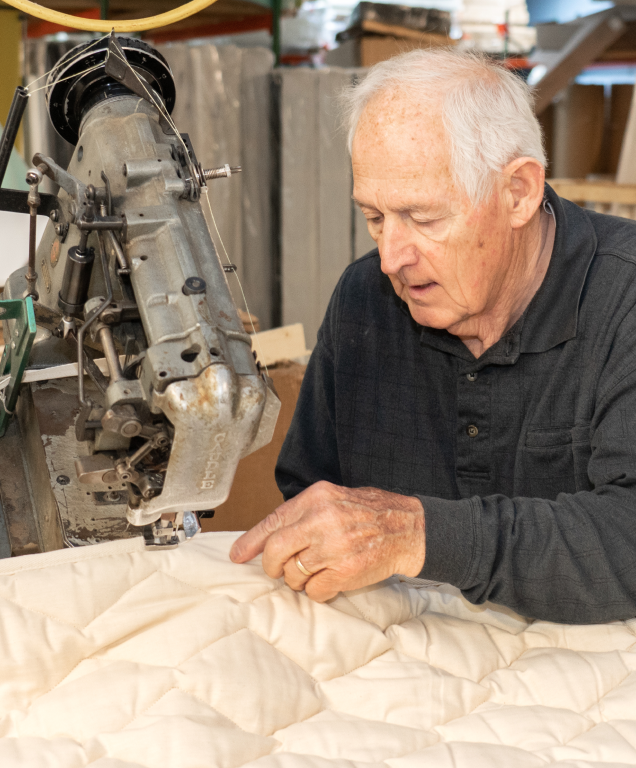 Mattress Makers of Syracuse started as WJ Southard in 1915. It was at that time WJ Southard, the first-generation owner of Mattress Makers, purchased the Alexander Smith Rug Cleaning Company with hopes and dreams of what could be. He expanded the operation to include making and cleaning horsehair mattresses. Then in 1925, he opened a new factory on Hawley Ave with high-powered sewing machines. In 1932, a fire destroyed the factory, but even at age 70, that didn't stop WJ from rebuilding his dream with his son by his side. Following WJ's passing in 1932, his sons Leon, Harold and John took over what their father had built and then rebuilt. The second-generation owners worked together to run the business, although John ended up being the one who ran the business side of things. That is until 1970 when he hired his nephew Charlie Van Patten as an apprentice. In 1978, Charlie purchased the company from John, and not long after the change of ownership, the business was on to its new chapter of growth. Today, Charlie, and daughter Susan work alongside one another as they continue their family tradition of making high-quality, locally made mattresses right here at home in Syracuse, NY.
Since 1915, we have designed many custom-made beds. While a lot has changed since the beginning, many things have remained the same: We still use high-quality, breathable, organic and natural materials instead of their synthetic counterparts of today. And we still handcraft our mattresses using the same techniques we used over 100 years ago, passed down from generation to generation.
Visit us on Bridge Street behind Henry Wilson Jewelers to see what we're made of!